7 Ways Clear Skye IGA Enhances ServiceNow Integrated Risk Management (IRM)

What you'll learn:

Many organizations are moving to ServiceNow IRM as their GRC solution. Did you know that this approach can drive even more value for your organization? Find out what you're missing in our latest white paper.

Reduce security risk by automatically collecting identity evidence for your GRC controls

Ease compliance pain through granular issue management capabilities

Get more out of your existing ServiceNow investment through managing Identity Governance natively on the Now Platform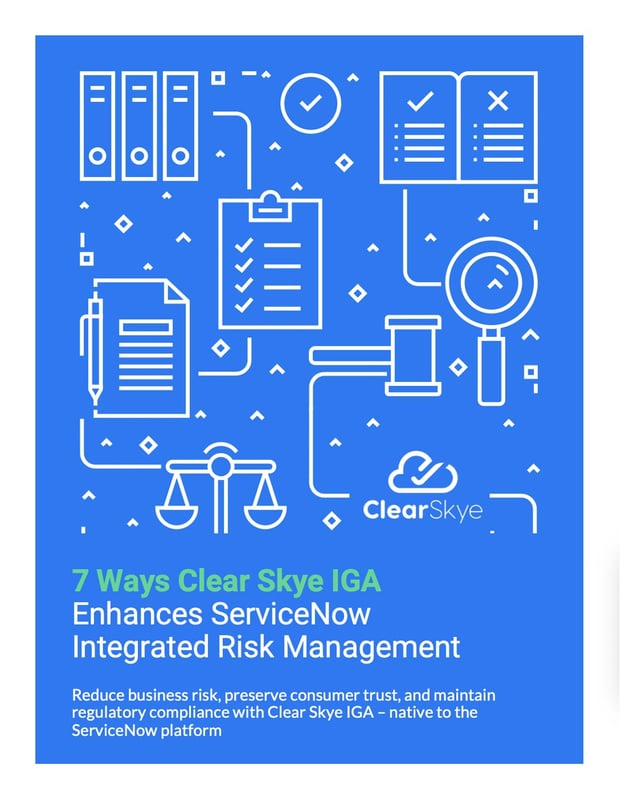 Why Clear Skye?
Everything is better when identity governance is built on and lives in ServiceNow
One Portal for Everything

The Smarter Way to Workflow

Proven Security + Scalability